When your day of celebrations comes to an end, you are welcome to retire to our luxurious Bridal Suite which is located on the first floor of the original Manor House. This beautiful room boasts the best views of Lough Erne.
A king-size bed faces toward a beautifully elegant floor-to-ceiling bay window, luxurious interiors and soft furnishings as well as an oversized ensuite and bathtub allowing you to kick back and relax after your wedding day.
Happy Couples Retreat
Our Bridal Suite holds much of the original character of the Manor, high ceilings, blended with all the mod cons you could desire and all controlled from your bedside iPad.
Our Bridal Suite is the perfect place to steal away for a few moments to catch your breath from the excitement of the day, freshen up, perhaps take time to touch up your make-up or make that all-important change into evening wear.
Bridal Suite Features
Please make sure to find out more about our bridal suite when you make an appointment with our wedding co-ordinator.
The Best Room of All
You will feel like aristocracy with a stay in our bridal suite. This is your wedding day haven for you and your partner to escape to where you can catch your breath or simply freshen up. Situated in the original Manor this room has breathtaking views that only the very privileged get to enjoy.
Sleep
Our fabulous king size bed is the perfect place to rest after you day of entertaining, dancing and enjoying the company of those nearest and dearest to you. After a busy time of planning, you deserve a good nights sleep!
Relax
Luxuriate in a delightfully deep bath or re-invigorate in the extra powerful power shower. The perfect way to refresh yourself before meeting your friends and family the next morning. There is no scrimping on space in this ensuite, it ticks two essential boxes, luxury and elegance.
Indulge
Only found in the bridal suite, we have incorporated some useful technology to enhance your stay. Your bedside iPad controls the dimming of lights, whether you want your curtains open or closed or if you want to have the tv on or off. All remotely controlled from your bed you can indulge in letting the iPad do all the work.
Gallery
Explore Bridal Suite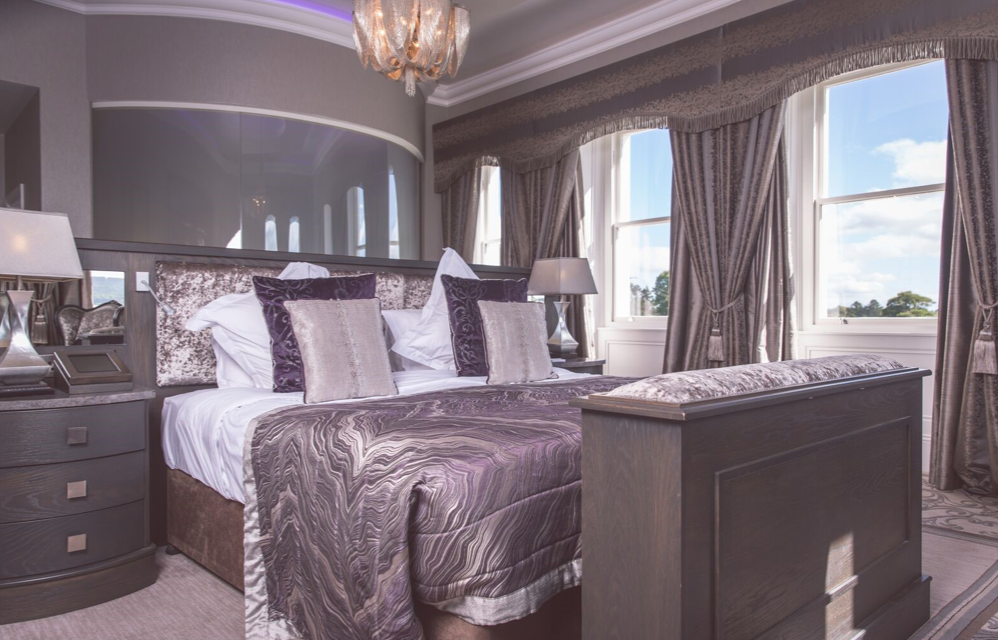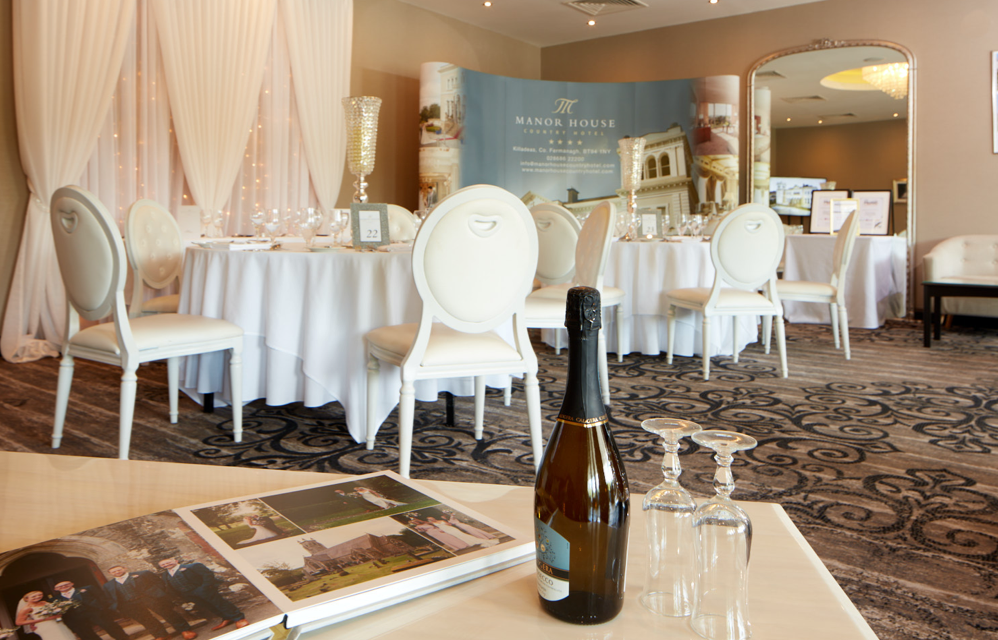 Plan Your Day with Us
Your head might be dizzy with decisions, where to host your wedding? How many guests? How are we going to put our own individual stamp on the day? When you plan your day with us, we will take you through a range of options advising and guiding you on best way to make your day fabulous. That's our job, your job is to relax!
Make an Enquiry